Clinical Pharmacist Specialist Mercy Health Youngstown
Requisition R025668
Market Youngstown, OH
Department Pharmacy - St. Elizabeth
Shift All
Schedule Full-time
Thank you for considering a career at Mercy Health
SUMMARY OF JOB RESPONSIBILITIES:
The Clinical Pharmacy Specialist (CPS) is responsible for providing pharmaceutical care to patients. The primary focus of professional activity is to be responsible for systems and processes to insure effective and save drug therapy for patients. Coordinates drug therapy oversight leading to positive therapy outcomes and efficient resource use. This practitioner is responsible for investigating drug-related concerns, formulary recommendations, drug utilization review, staff training and in-services, and supervision of staff during clinical pharmacy practice activities.   Effectively communicates with physicians and nurses to identify, resolve or prevent actual or potential drug related problems that may alter the planned outcome of prescribed drug therapy. The position is responsible for the delivery of clinical pharmacy service to patients and caregivers. The practitioner is responsible for recommending modification of processes or drug therapies, as needed, to improve therapeutic goals and efficient utilization of drug resources. The CPS works collaboratively with other pharmacy team members and direct caregivers to deliver high quality pharmaceutical services and to assist in student and resident education.
QUALIFICATIONS
Education
·         Graduate of accredited college/university
·         Maintains current license for pharmacist in the State of Ohio
·         Shows proof of meeting continuing education requirements for hospital or state.
Experience
·         Previous experience providing clinical pharmacy services
·         Advanced clinical pharmacy degree (PharmD, MS) residency or equivalent post-graduate clinical practice experience is required. (critical care and specialty positions require additional qualifications and experience)
·         Basic computer literacy required.
Knowledge/Skill
·         Must be able to make accurate assessments of physician orders, perform routine math calculations or otherwise use analytical ability to calculate doses, inventory quantities and time frames.
·         Must possess and demonstrate good verbal and writing skills as well as reading comprehension. Accurate written communication is essential for concise documentation of medication orders or in performing medication use analysis.
·         Must maintain essential skills in the pharmaceutical care process including compounding skills, pharmaceutical calculations, knowledge of disease processes, jurisprudence and new drugs or therapies.
·         On-the-job training is provided with special emphasis on hospital pharmacy procedures, general hospital policies and procedures, computer data terminal operation and formulary management policy/procedure.
·         Must have working knowledge of pharmacokinetics, therapeutics, patient monitoring and pharmaceutical care.
·         Excellent communication skills with health care professionals, physicians and patients.
Problem Solving/Decision Making
·         Makes decisions based on policy and/or consultation with manager/team members.
·         Requires judgement in selection of alternative courses of action; has freedom to exercise professional judgement in carrying out essential responsibilities in the event of an urgent drug recall; and in discharge of responsibilities pertaining to guidance of supportive personnel.
·         May adapt standard principles to new or changed conditions.
·         Continually looks for new/improved methods of doing the job.
Scope of Impact/Accountability
·         Work impacts multiple patients, caregivers and materials on a day-to-day basis.
·         Is accountable for performance of essential elements of the job description.
·         Has no responsibility for committing resources (financial or staff) in work area, but makes recommendations for action.
Interpersonal Communications
·         Effectively communicates with the pharmacy team to provide quality pharmaceutical care.
·         Responds to non-routine and detailed inquiries from others who may not be knowledgeable in subject areas.
·         Requires understanding of others' expectations/perspectives to collaborate and reach consensus on solutions.
Principal Job Accountabilities
1.    Provides pharmaceutical care oversight to patients and health care practitioners, effectively reviews specific drug therapies, accurately calculates dosages and pharmacokinetic parameters; monitors serum drug level monitoring; effectively communicates recommendations to practitioners.
2.    Effectively promotes the identification of potential adverse drug reactions; implements and monitors reporting mechanisms to ensure quality and prevent recurrences; works to improve patient outcomes through good monitoring of ADRs.
3.    Maintains surveillance over patient medication profiles; reviews orders and screens for potential drug problems (interactions, allergies, drug-diagnosis appropriateness, etc.); determines the accuracy and correctness of orders; works with physicians to resolve problems and provide cost-effective quality pharmaceutical care.
4.    Effectively develops and implements clinical pharmacy services; collaborates with patients and practitioners to develop new cost-effective clinical pharmacy services; maintains existing services and periodically monitors these for effectiveness.
5.    Develops training programs for pharmacy practitioners and presents them to identified staff. Integrates pharmaceutical care standards into the daily pharmacy distributive process. Assists management to monitors pharmacists' performance of clinical care standards.
6.    Develops policies and procedures relative to clinical use of drugs and monitoring systems. Implements procedures to assure compliance and expected outcomes.
7.    Effectively develops the clinical expertise of staff pharmacists, to independently to achieve therapeutic and department goals. Collaborates with staff to resolve questions, concerns and problems relative to clinical programs.
8.    Maintains and improves skills in use of computer hardware and software; uses computer resources to enhance communications and problem solving for patient care.
9.    Maintains good relationships and contacts with vital members of the medical and nursing staff so as to be able to deliver information and make changes in a collaborative way.
10. Participates in daily patient care rounds and medical education conferences, providing guidance and input to the care of patients. Communicates with physicians effectively to clarify formulary policy and use of non-formulary drugs.
11. Educates residents and attending medical staff regarding rational, safe and effective drug use, and including pharmacoeconomic factors of importance.
12. Assists the Director and the P&T Committee in implementing policy, maintaining JCAHO practice standards, quality improvement goals, and regulatory body compliance. Develops required training programs for pharmacy staff.
13. Develops drug utilization review criteria and data collection instruments based on appropriate criteria for pharmacy practice standards. Coordinates collection of data for DUE studies, summarizes findings and develops recommendations for committee review.
14. Implements policies, procedures and actions as approved by the P&T Committee relative to drug therapy, safe medication practices, formulary decisions and drug utilization.
15. Assures appropriate documentation of clinical interventions; tracks trends and addresses emerging patterns requiring intervention or policy changes, documents patient outcomes relative to interventions and uses this trending to improve quality of drug therapy and drug delivery.
16. Communicates with Laboratory to assess impact of each service on drug regimens and patient outcomes.
17. Is a reliable source of drug information for health care practitioners and patients; utilizes skills and training to provide information on dosing, appropriate therapy, adverse effects and expected responses to therapy. Maintains competence in drug information skills through continuing education.
18. Completes special projects as assigned by the Chief Pharmacy Officer.
19. Acts as a preceptor and mentor for pharmacy students and pharmacy residents, as appropriate, especially in the field of clinical pharmacy.
20. Performs the job responsibilities of the staff pharmacist as required.
21. Communicates effectively with co-workers and other health care providers.
22. Answers phone courteously and quickly addresses the caller's needs.
23. Initiates emergency procedures (fire, disaster, etc.) when necessary.
24. Observes universal precautions and aseptic techniques.
25. Responsible for the pharmaceutical care of assigned patients and areas.
Job Accountabilities – Other
1.    Participates in the development and monitoring of quality standards/controls.
2.    Identifies problem areas within the job and attempts to resolve them, or refers to manager for actions, if necessary.
3.    Assists in maintaining the pharmacy work area, and equipment assigned.
4.    Provides on-call pharmacy services as per procedure and schedule.
5.    Accurately documents actions/events, both professional and for employee business.
6.    Assists in maintaining adequate inventories of supplies and medications. Conveys needs to appropriate personnel.
7.    Maintains and/or upgrades professional skills; maintains awareness of trends in pharmaceutical services and informs the pharmacy team of important new knowledge.
8.    Assesses maintenance needs. Initiates maintenance requisition to repair equipment, furniture and building fixtures, or conveys need for repairs to appropriate personnel.
9.    Acts as a liaison and support person for visitors as needed.
10. Participates in orientation of new Pharmacy employees, as appropriate.
11. Attends required staff meetings and in-services.
12. Maintains required competencies.
13. Adheres to department/hospital dress code.
14. Performs other duties as assigned.
PHYSICAL DEMAND
OCCASIONAL
1-33% workday
FREQUENT
34-66% workday
CONSTANT
67-100% workday
NOT AT ALL
0% workday
Sitting
    X
Standing
X
Walking:  2.3 mph, 0 incline
X
Unilateral Horizontal Reach  0-18"
X
Unilateral Vertical Reach  36-72"
X
Bilateral Carry  100',  20#
X
Push/Pull  100',  19ft. lbs.
X
Hold 200# patient side lying while doing procedure x 2 min.
X
Roll 200# patient away/toward self
X
Transfer 105# person chair-chair 5x/hr. with gait belt
X
Bed-cart transfer with 200# person and assist of one with sheet
X
More 200# person up in bed with assist of one and sheet
X
Lift   0-20#    6"-36" from floor
X     
Lift    0-_____#  6"-36" from floor
X
Lift    0-20#   36"-48" from floor
X
Lift   0-___#     6"-72" from floor
X
Bilateral fine motor manipulation
X
Climbing stairs
X    
Functional near, far, color vision aided or unaided
X
Functional hearing aid or unaided
X
Functional verbal communication skills
X
Climbing ladders
X
Working from heights
X
Crawling
X
Kneeling
X
Running
X
Operating machines:  (2hand(s))
X
Operating  machines:  (2foot/feet)
X
The above statements are only meant to be a representative summary of the major duties and responsibilities performed by incumbents of this job. The incumbents may be requested to perform job-related tasks other than those stated on this description.
Mercy Health is an equal opportunity employer.
We'll also reward your hard work with:
Comprehensive, affordable medical, dental and vision plans
Prescription drug coverage
Flexible spending accounts
Life insurance w/AD&D
An employer-matched 403(b) for those who qualify.
Paid time off
Educational Assistance
And much more
Scheduled Weekly Hours:
40
Work Shift:
All
Department:
Pharmacy - St. Elizabeth
All applicants will receive consideration for employment without regard to race, color, national origin, religion, sex, sexual orientation, gender identity, age, genetic information, or protected veteran status, and will not be discriminated against on the basis of disability. If you'd like to view a copy of the affirmative action plan or policy statement for Mercy Health – Youngstown, Ohio or Bon Secours – Ashland, Kentucky, which is an Affirmative Action and Equal Opportunity Employer, please email recruitment@mercy.com. If you are an individual with a disability and would like to request a reasonable accommodation as part of the employment selection process, please contact The Talent Acquisition Team at recruitment@mercy.com
Apply Now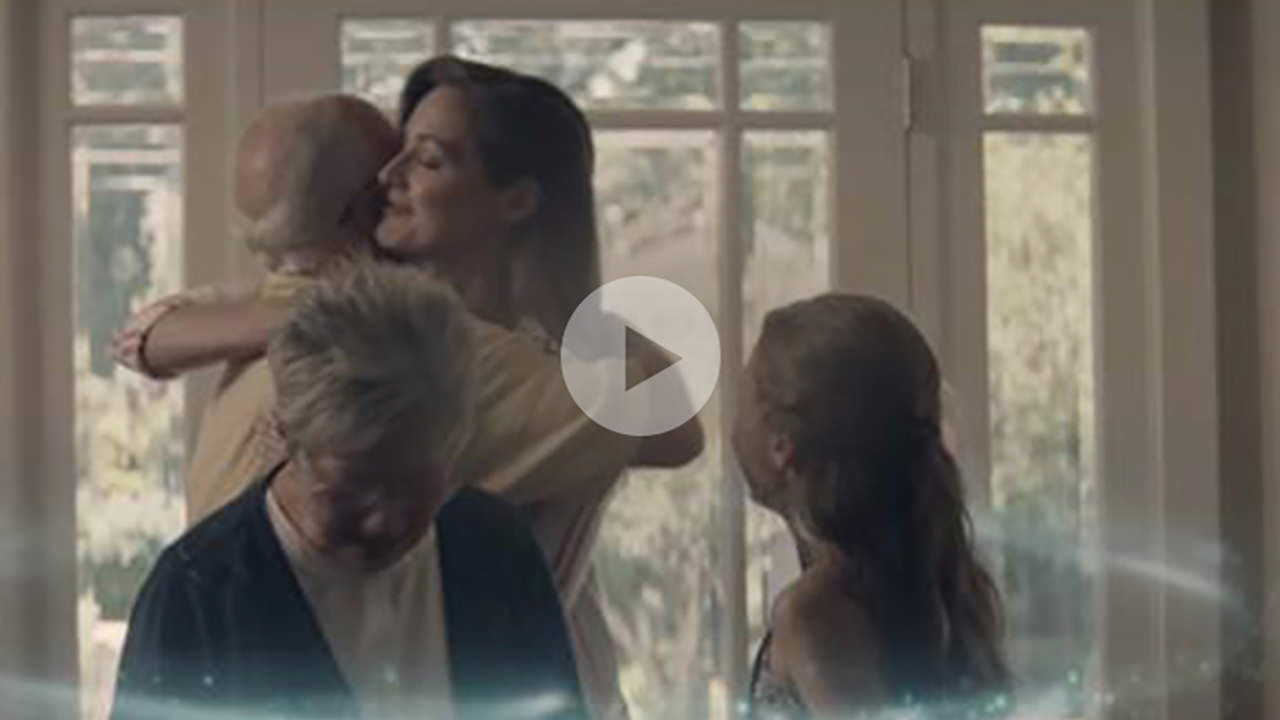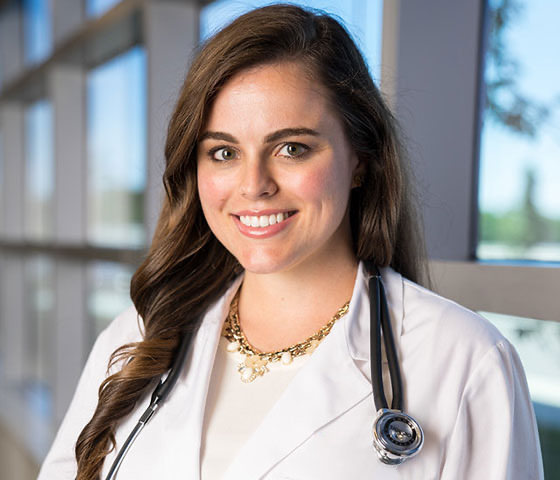 Nursing is one of the most trusted professions in the world, and it's because of who we are and how we care about patients.

Amanda M.

CRNP
Check Out This Location

View Map