Radiology Clerical Associate Diagnostic Mercy Health St. Elizabeth Part-Time
Requisition R025888
Market Youngstown, OH
Department Radiology - Diagnostic - St. Elizabeth
Shift All
Schedule Part-time
Thank you for considering a career at Mercy Health!

This is what we were meant to do - Together!
This is a bargaining unit position. The notice will include the job
description and duties, shift(s), department or unit(s), if it is a bargaining unit job, and authorized
hours specific to the position(s) being posted.
MISSION:
The mission of Mercy Health is to extend the healing ministry of Jesus by improving the health of our communities with emphasis on people who are poor and under-served.
SUMMARY OF JOB RESPONSIBILITIES:
The Clerical Associate in Radiology works under the direction of the Office Supervisor in conjunction with the Radiology Manager.  Answers incoming calls, takes accurate messages, and exhibits excellent customer service communication skills.  Responsible for operating all necessary information systems to include scheduling patient procedures in computerized scheduling system and/or manually required.
Obtains information to determine medical necessity is present for all testing prior to scheduling of exam(s). The Clerical Associate consults Radiologists, Technologists, or Management as needed to schedule. Is able to make efficient decisions with information given, following proper protocol when scheduling exam. Works well in a high volume area while performing multi-tasks.  Is proficient and possesses knowledge of all computer applications relating to Radiology functions.  Must be able to perform all secretarial/typing tasks as required.  Is flexible with schedule to meet the operations needed for Radiology. Performs other duties as assigned.
EDUCATION:
High school graduate
Medical Terminology
Computer Skills Required
EXPERIENCE:
Medical/anatomy terminology, clerical, filing ability and experience in hospital or related setting preferred.
Knowledge of Radiology practices preferred.
Computer Office skills
KNOWLEDGE AND SKILLS:
Knowledge and skill required to perform the job responsibilities for both technical and dimensional content. 
Computer Office skills (Microsoft Office, STAR and database applications, Computerized scheduling system)
Medical and Anatomy terminology
Knowledge of Radiology practices preferred
Clinical, clerical/registration secretarial experience desired.
Operates basic office equipment and machinery (Fax, PC, telephone, Xerox)
Ability to perform multiple tasks
PROBLEM SOLVING/DECISION MAKING:
The degree to which judgment and analysis must be exercised in planning, investigating issues, and evaluating alternative solutions to the challenges posed by the job.  Deals with the nature of the decisions, the variety of problems, and how decisions are made in context of the typical requirements of the job.
Makes decisions based on policy and/or consultation with coworker/team members
Requires judgement in selection of alternative courses of action
May adapt principles to new or changed conditions
Solutions generally based on past precedent with some risk-taking involved in developing new approach.
SCOPE OF IMPACT/ACCOUNTABILITY:
The potential impact of actions on results of Humility of Mary Health Partners and the job's accountability for achieving results.
Impact activities on other work areas within the Radiology Department on a frequent basis
Accountability is primarily indirect but may be shared for activities affecting work area(s)
May provide information to decision-making processes affecting work area(s)
INTERPERSONAL COMMUNICATION:
The nature and frequency of interpersonal human relations skills required by the job.  The extent to which the job requires cooperation and tact in meeting or influencing others by phone, correspondence, or personal contact.
Frequently advises others on difficult and sensitive issues
Must maintain a high level of confidentiality due to strict confidentiality issues related to Radiology, which include Administrative management, personnel, patients, and physician-related issues.
PRINCIPAL JOB ACCOUNTABILITIES:
Performs scheduling for the HM Radiology Department.  Is able to accurately assess request, interpret information according to protocol to create a working accurate schedule.
Answers incoming radiology department telephone calls. Identifies self and department.  Triages calls appropriately, and exhibits excellent customer service skills in answering and handling the telephone calls. Receives, screens, and delivers all messages to proper staff members.
Maintains patient confidentiality and uses discretion when discussing patient matters.
Maintains strict confidentiality on all physician-related calls.
Performs medical necessity following protocol to ensure appropriate reimbursements.  When not able to obtain, follows appropriate steps (i.e., re-schedule, discussion of ABN, alternate medically necessary testing) when scheduling patients for radiology procedures.
Strives to make efficient use of time.  Seeks out work, which needs to be completed.  Works on on-going projects.  Recognizes when others are in need of assistance and constantly offers to help when own workload permits.
Schedules tests in the computerized scheduling system accurately following protocol.  Consults appropriately as needed to confirm a schedule issue or patient prep issue. Assists the department in managing patient flow in rooms as needed, review printed schedules to assure accuracy, distributes schedules as appropriate.  Properly checks schedule to match scripts. Responsible for maintaining written physician orders and delivering to appropriate registration sites prior to time of service.  Documents in scheduling system status of written orders.
Coordinates the schedule with other department procedures, best accommodates the needs of the patient, physicians' offices, and nursing units to operationally meet the demands of the Radiology Department.
Proficiently retrieves lab work results on specific Radiology patients prior to exam.
Handles patient's films according to standardized coding and filing system.
Assists in handling of providing service for copying of films as required.
Retrieves and complies statistics as assigned.
Directs to the Radiology Administrator, Department Chairman, and manager(s) any unusual concerns, situations, or conditions relative to staff, patients, and physicians.
Provides secretarial support to management with taking minutes to department meetings along with the ability to transcribe minutes on an as needed basis. Provides other secretarial duties as required.
Maintains level of office supplies and retrieves supplies as needed to ensure adequate flow of operations throughout department.  Routes any service calls to appropriate area.
Possesses knowledge of all PC equipment and maintains the equipment for proper functioning.
Can proficiently operate all office equipment to include accurately loading forms, paper, ribbons, and ink cartridges in printers.
Stocks work area with clerical supplies as needed.
Maintains cleanliness and neatness of work area.
Attends departmental meetings and actively participates in departmental activities and projects as needed.
Supports institutional policies and procedures.
Wears hospital identification badge at all times, and promotes a professional image by adhering to the established dress code.
Participates in own performance appraisal by identifying goals and reviewing progress with manager(s).
Demonstrates a professional commitment to growth and competence.
Adheres to work schedule by being on time and schedules PTO in accordance to department policies.
Creates a positive attitude for others while maintaining a high level of commitment to standard practices in Radiology for Mercy Health.
JOB ACCOUNTABILITIES – Other:
The above statements are only meant to be a representative summary of the major duties and responsibilities performed by incumbents of this job. The incumbents may be requested to perform job-related tasks other than those stated in this description.
WORKING CONDITIONS:
Employee may be frequently exposed to dust and electromagnetic radiation as in CRT computer screens.
Hours per pay period: 32
Hours: Variable
Must have medical terminology and excellent organizational and communication skills.
Must be able to work flexible hours weekends and holidays.
Physical Demands
FACILITY:   Humility of Mary Health Partners
JOB TITLE: Clerical/Secretary
PHYSICAL DEMAND         
 FREQUENT
34-66% workday
1-33% workday
OCCASIONAL                
CONSTANT
67-100% workday
NOT AT ALL
0% workday
Sitting
        X
Standing
       X
Walking:  2.3 mph, 0 incline
         X
Unilateral Horizontal Reach  0-18"
        X
Unilateral Vertical Reach  36-72"
         X
Bilateral Carry  30',  25#
         X
Push/Pull  100',  19ft. lbs.
         X
Hold 200# patient sidelying while doing procedure x 2 min.
      X
Roll 200# patient away/toward self
      X
Transfer 105# person chair-chair 5x/hr. with gait belt
      X
Bed-cart transfer with 200# person and assist of one with sheet
      X
More 200# person up in bed with assist of one and sheet
      X
Lift    0-25#    6"-36" from floor
         X  
Lift    0-_____#  6"-36" from floor
Lift    0-25#   36"-48" from floor
         X
Lift    0-25#     6"-72" from floor
         X
Bilateral fine motor manipulation
        X
Climbing stairs
         X   
Functional near, far, color vision aided or unaided
        X
Functional hearing aid or unaided
        X
Functional verbal communication skills
        X
Climbing ladders
      X
Working from heights
      X
Crawling
      X
Kneeling
      X
Running
      X
Operating machines:  (2hand(s))
        X
Operating  machines:  (2foot/feet)
         X
Keyboarding & CRT usage:
      X
Other:
Other:
Mercy Health is an equal opportunity employer.
We'll also reward your hard work with:
Great health, dental and vision plans
Prescription drug coverage
Flexible spending accounts
Life insurance w/AD&D
An employer-matched 403(b) for those who qualify.
Paid time off
Tuition reimbursement
And a lot more
Scheduled Weekly Hours:
20
Work Shift:
All
Department:
Diagnostic
All applicants will receive consideration for employment without regard to race, color, national origin, religion, sex, sexual orientation, gender identity, age, genetic information, or protected veteran status, and will not be discriminated against on the basis of disability. If you'd like to view a copy of the affirmative action plan or policy statement for Mercy Health – Youngstown, which is an Affirmative Action and Equal Opportunity Employer, please email recruitment@mercy.com. If you are an individual with a disability and would like to request a reasonable accommodation as part of the employment selection process, please contact The Talent Acquisition Team at recruitment@mercy.com.
Apply Now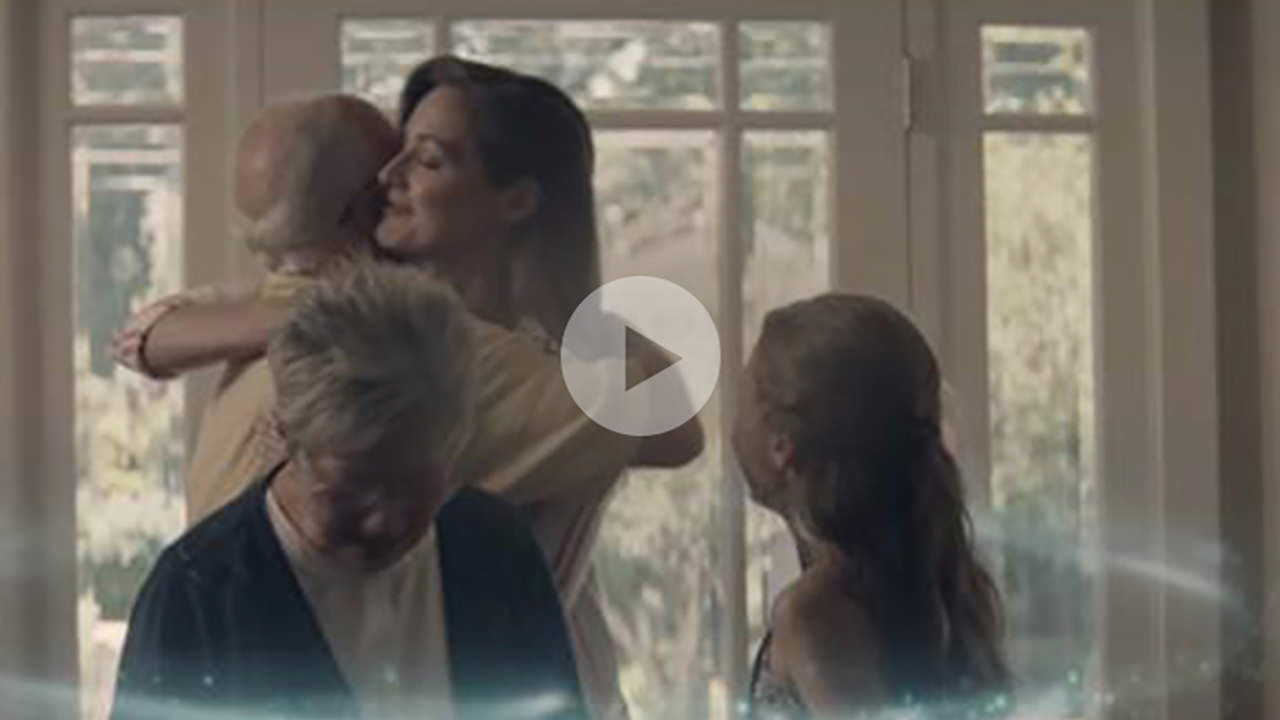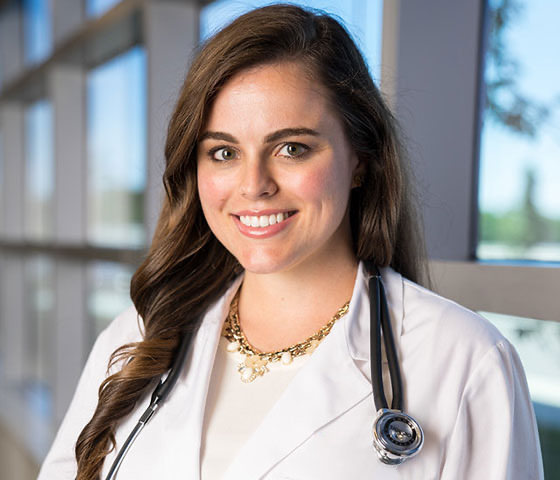 Nursing is one of the most trusted professions in the world, and it's because of who we are and how we care about patients.

Amanda M.

CRNP
Check Out This Location

View Map